Recently in my biochemistry studies , i needed to do a series of laboratory experiment schematics , after looking around for standardized lab glassware drawings and related tools,  i said to myself "why not make a useful tool out of it, since there is not much done in this area" more, download etc after the break.
So i "hacked together" (really done over one two days)  a very basic and preliminary tool to generate this type of graphics.
Edit and foreword:
This was an article and project i wanted to post about a year ago (yikes) , so its quite outdated, and haven't had time to work on it more, and keep in mind, this was one of my first projects in Python, hence the dirty code.
The (very short) feature list:
displaying of  the different glassware/lab equipment i created in Inkscape
allows you to change the text of the amounts contained within the different glassware.
100% python
export to svg and png formats (using some elements of pycairo)
multi-platform (tested on windows and Ubuntu)
small size
Since a lot of people seemed interested in a tool to create such schematics but with a lot more features,  this will likely become a major project over time, the final version should enable people to create schematics such as this one (text in French only , sorry):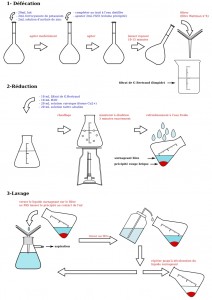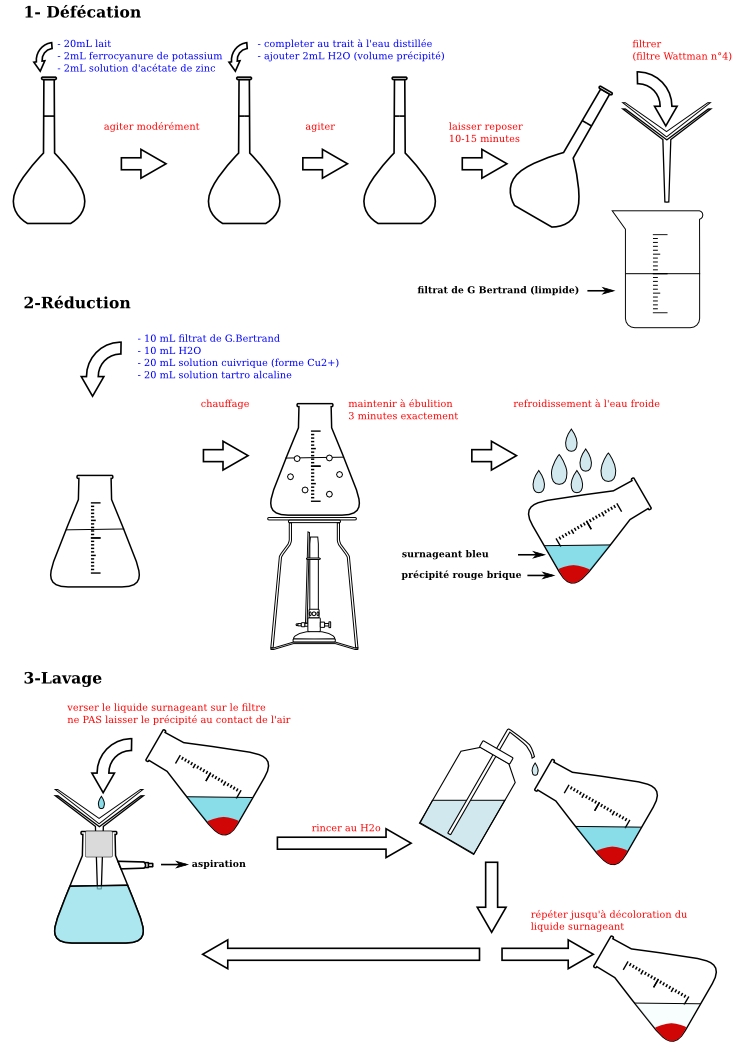 Downloads :
You can get the experimental version here
I also have quite a few ideas on its usage with multitouch technology , and some interesting possibilities for educational purpose. Feel free to comment, feature ideas are also welcome!